First off, I want to say thank you to all the people who sent out comments, emails and insta-love about our dining room and my off hand comments about knowing your own style yesterday. I felt the love for my somewhat strange title of vintage eclectic global farmhouse style. I think in our world of blogging it is easy to find yourself getting lost or not feeling as "up with it" because the white style bloggers seem to have all the followers or are asked to participate in all the tours. We must remember that while those things are nice, we have to love where we live and it is where our families are created. No one wants to spend a fortune creating a space that isn't even one they want to live in just to impress others.
Now,I know that title to many of us blogger seems silly as most bloggers know exactly what ironstone is and how sought after each piece is.
What Is.......
on some of the items that local non-blogging people may not know about and share here and on facebook with the new followers I have gained since the last show in October.
There were a definite few items I noticed people giving confused glances about during the show that seem like such treasures here in blogland so it is time to do a little eduma-cation Oliver and Rust style.
a hard heavy durable white pottery developed in England early in the 19th century with first known use in 1825
Ironstone is made in everything from plates, cups, pitchers, tureens, pedestals, and chamber pots.
Ironstone is seen in transferware patterns (decorative printing transfered onto ironstone usually in scenic patterns of blue, green, brown or red) and the most sought after whites in blog land adding instant farmhouse chic to your place settings and decor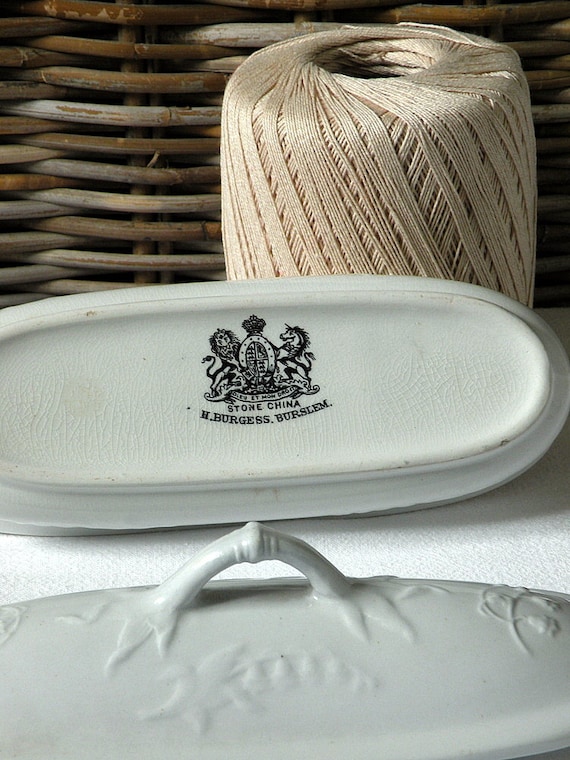 Most ironstone is made in England with some pieces being made in China/Japan.
Ironstone is usually marked on the bottom by a maker. This piece above is an ironstone toothbrush holder. Amazing display piece.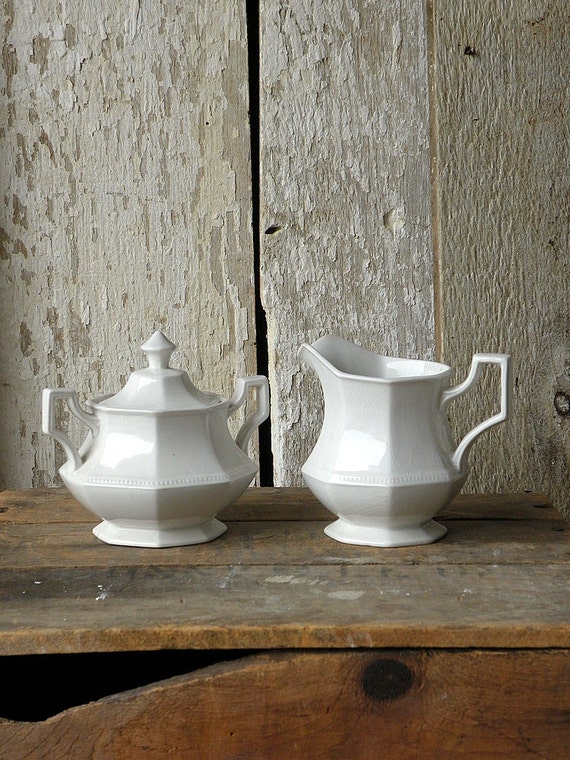 I bought my first piece of ironstone right after starting my blog and immediately a new collection was born. I found a chamber pot and plopped in an orchid and have had plants in my chamber pots ever since. I love the hunt to find new pieces especially as we do not live in an ironstone rich area like some people, ahem.... Miss Mustard Seed. i swear i see green when she shows the table loads she comes home with in 1 day. it takes me a year to collect that amount to sell.
I myself am not fussy when it comes to chips and cracks as I am not seeking perfection with my ironstone just the look and love of the different whites.
Most pieces are pure white ranging to a cream-brown tone. The deeper the tone usually reflects some sort of micro- large fracture in the glaze of the ironstone and after years of washing/handling the white stone turns colour. The piece may also develop little lines in the glaze called crazing. Most collectors find these deficiencies just as beautiful as a perfect white piece as they are using them for display or adding to some serious collections as seen in the above and below photographs.
Great places to start looking for pieces of ironstone are garage sales with the warm weather coming. Ebay, and Etsy especially yield some fantastic finds in a range of prices. Certain styles and pieces (ie. sugar bowls and tureens) command higher prices because of their rarity but a little hunting around and patience will help you get a good start.
If all else fails and you are heading out to our show, there will be a ton of great pieces from perfect condition to display at Oliver and Rust show on May 31
Hope you enjoyed the first in What is....?